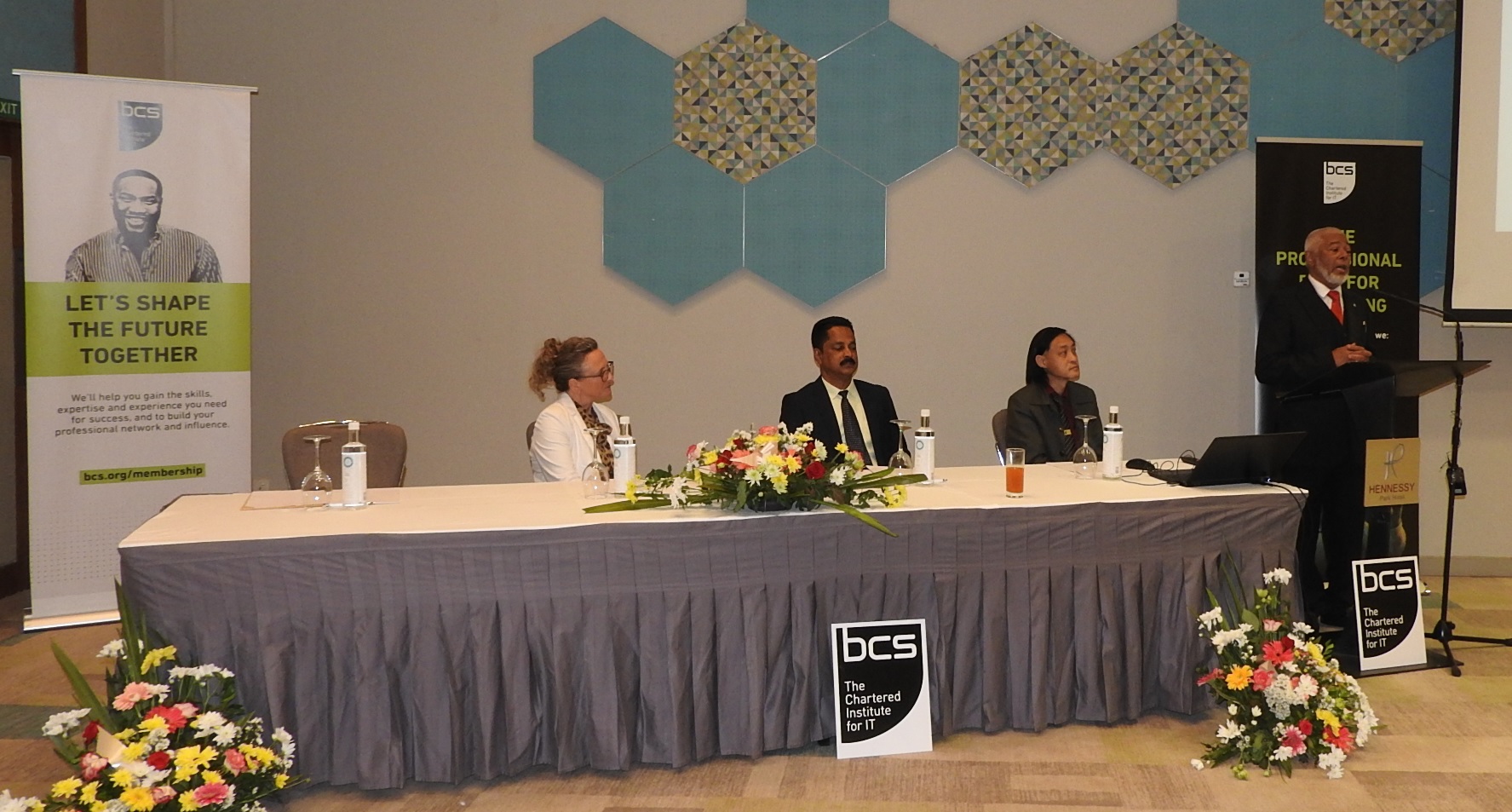 Saturday 29th October 2022 marked the return of the BCS Annual Graduation Ceremony. This year BCS Mauritius was graced by the presence of Lucy Ireland MBCS Managing Director BCS L&D Ltd, H.E Mrs Charlotte Pierre British High Commissioner and Mrs Hafiza Jepaul Country Director, British Council, Mauritius. [Click Here] for Pictures of the Graduation Ceremony.

On the same evening, the BCS Mauritius Section organised a Gala Cocktail and Dinner under the theme – "BCS – Technology Re-connect 2022" at the Hennessy Park Hotel, Ebene

The section welcomed several leaders in the IT industry in Mauritius. It was an occasion to network and exchange on how BCS can bring its contribution to further develop the digital economy of Mauritius.
Mr Boolaky in his opening speech highlighted a brief history of BCS at both international and national level. He further underlined that BCS has always produced graduates for the industry and proud that they are many in top IT leadership position.

Mrs Lucy, in her brief speech, explained how BCS curriculum can be adapted to our local school curriculum to introduce IT at grassroot level.
Mr V. Mooneegam from Ceridian and Mr S.Sewpaul from Harel Mallac were both unanimous in saying that the biggest challenge the IT industry is facing is IT skilled labour shortage. They thanked BCS for its continuous effort in producing high calibre graduates who are industry ready.

The event also welcomed one past BCS graduates event namely Mr. Arnaud Querin, who talked about the level of the BCS syllabus and how it makes graduates ready to face professional works.

The BCS Mauritius Section seize the opportunity to offer two special memory shields to two founding BCS Mauritius Section members who sadly passed away recently namely, Mrs Ouma Bekary and My Khaliq Husnoo.

Chair concluded in his speech that BCS will always be present to equipped Mauritius and graduates to contribute to the digital economy of the country. He re-interate BCS support to the government and private sector.